Robroyston Footbridge Project Overview
Two housing developments were being constructed on either side of the M80 Motorway at Robroyston. As part of the planning consent, the developer was required to link the two development areas with a pedestrian-cyclist bridge.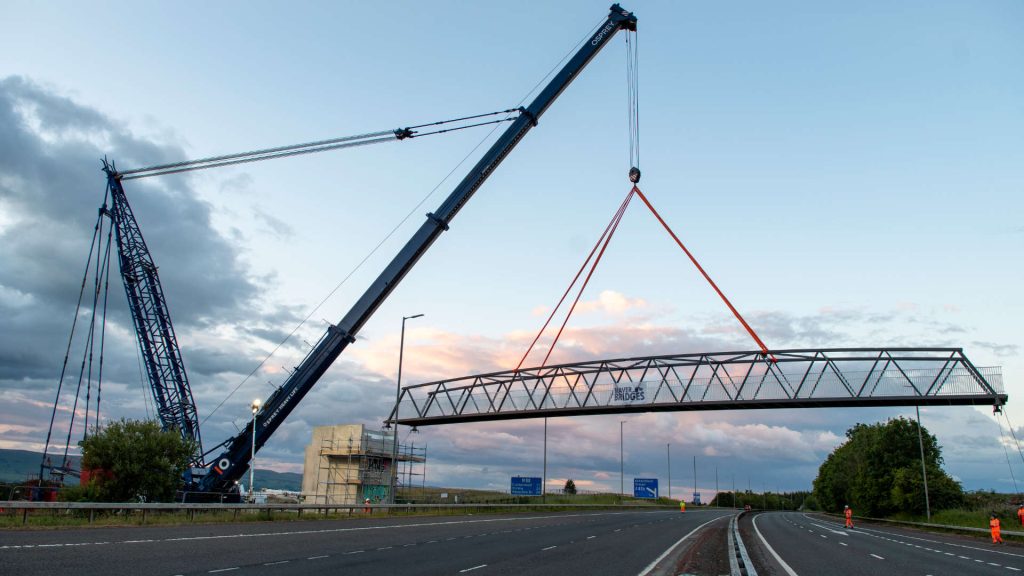 Scope of Works
Our scope was to provide geotechnical consultancy services with an overarching aim of obtaining sign off by Transport Scotland. Specifically, this involved Soiltechnics discharging the duties of the Designer's Geotechnical Advisor in accordance with CD 622 Managing Geotechnical Risk.
In addition to the consultancy services, we were also able to undertake the ground investigation for the permanent and temporary works. Finally, we undertook the working platform design for the the scheme.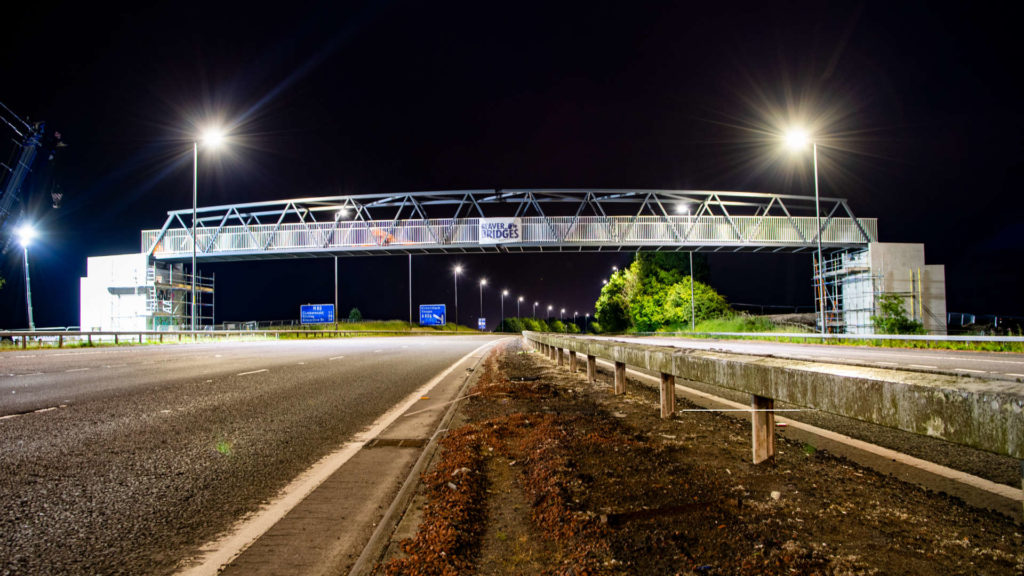 Value Added
By using existing ground investigation information we were able to recommend a reduced ground investigation scope. This provided real programme and cost savings for the Client.
Due to the large crane (800t) required for the bridge lift, we knew that temporary works would be critical. Accordingly, we investigated the near-surface soils at the same time as the deeper soils. We were then able to use this detailed knowledge to provide an efficient working platform design.
We proactively engaged with Transport Scotland and their checking engineers to streamline the approval process for Robroyston footbridge.